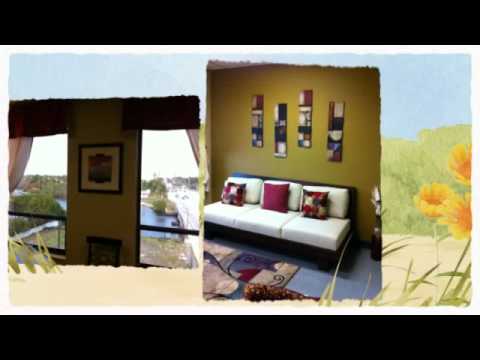 Dynamic Behavioral Consulting (DBC) is a private psychology practice with warm, comfortable, rooms overlooking Middle River in Ft. Lauderdale.   We offer individual, couple and family therapies, and work with individuals from childhood to the senior years.
We can work together to help you with whatever is affecting your life. Whether the issue stems from something current (e.g., parenting, work, relationship issues) or from the past (e.g., former physical, emotional, or sexual abuse);  help is here.
The clinicians at DBC will strive to help you work on the everyday struggles in your life to the more challenging situations troubling you.  You can improve your life circumstances by learning what makes you tick or by working on specific solutions and goals.
Royce N. Jalazo, Psy.D. owns and operates Dynamic Behavioral Consulting. In addition to her wide variety of psychological training experiences, she is dedicated to helping maintain a highly professional, experienced, and state of the art mental health practice.
Dynamic Behavioral Consulting is featured on Theravive.com:
When to Seek Help
Everyday stressors are common; however, when the stress is prolonged or overwhelming and you are not able to cope (for example, you think about it constantly or others are telling you that they think that you need help), it can become physically and/or psychologically harmful.  A "suck it up and keep going" ethos can help in the moment of crisis, but it is not a good tactic afterwards if it keeps you from seeking helpful treatment.
You should consider seeking consultation with a mental health professional if:
Your symptoms are causing significant changes in your relationships.
Your symptoms are making it hard to do your job.
You are abusing alcohol or drugs to feel better.
You are unable to find relief with your regularly used coping skills.
You just want or need to talk to someone who can listen.
You are thinking about harming yourself or someone else.
You are experiencing any symptoms that worry you and/or are causing you distress.
Therapeutic Assistance to Adults For:
Therapy can be short term or long term, depending on your needs and desires.  It can have targeted, specific goals or it can involve broader self-exploration.  Each person's therapy can be tailored to their individual situation.
Therapeutic Assistance to Children & Adolescents For:
Behavioral concerns
Self-esteem issues
Poor school performance
Issues of Abuse
Sexual identity issues
Depression
Anxiety
Psychological Assessments for (Adults & Children)
General Psychological
Personality Assessment
Differential Diagnoses
Psychoeducational (School) Assessments for School-age Children and Adolescents & Adults Attending College
Gifted
ADD/ADHD
School Placement
Learning Disability
Mental Retardation
Academic Problems
Behavior Difficulties
Dyslexia
Other Evaluations
Memory Functioning
Dementia
Assisted Reproduction (donor/recipient)
Adoption
Presurgical Evaluations (Bariatric Surgery or Prior to Cosmetic Surgery)
Forensic Evaluations
Guardianship Evaluations
Disability Determination Consultative Examinations for:

Mental Status Examinations
Memory Assessments
Intellectual Testing
Learning Disabilities
Adaptive Functioning
We are licensed by the Florida Department of Health to provide counseling, psychotherapy (individual therapy, couples therapy, martial therapy, family therapy, therapy for children and adolescents), and psychological evalations to Fort Lauderdale, West Palm Beach, Miami, Boca Raton, Delray Beach, Pompano Beach, Pembroke Pines, Hollywood, Parkland, Coral Springs, Plantation, Sunrise, Dania Beach, Lauderdale Lakes, Cooper City, Oakland Park, Weston, Coconut Creek, Miramar, Boynton Beach, Coral Gables, Davie, Wilton Manors, Margate, Lauderhill, Tamarac, Deerfield Beach; and Florida counties such Miami-Dade County, Broward County, Palm Beach County.